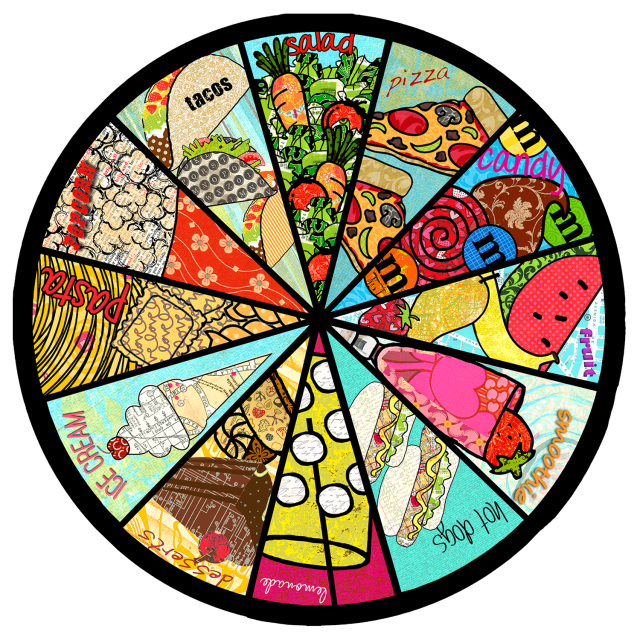 Food Wheel
SKU:
On Sale
Unavailable
per item
Food Wheel. This wheel of chance is functional so you, your friends and family can enjoy spinning it. Filled with 12 classic food items, you can spin to decide what's for dinner. Be warned! The kids will pleased if it lands on Ice Cream or Candy!
Reads beautifully both from across the room and up close.
Made entirely with archival materials so its fresh vibrant colors won't fade or decay; a piece to treasure your whole life.
The piece arrives ready to hang. The back of the gooseneck portion contains 2 inset keyhole fasteners. To hang the piece, you just put 2 screws in your wall and the piece slides on and locks down, sturdy and secure now matter how rowdy the spins get.
Mixed media: wood, found objects, acrylic paint, aluminum
24" in diameter (This piece can also be made in 30" and 36" diameters for $2700 and $3100 respectively
1/2 PRICE FLAT RATE SHIPPING for 24" and 30" wheels $200 (Regularly $400. At checkout, choose 1/2 Price Wheel of Chance Flat Rate option)