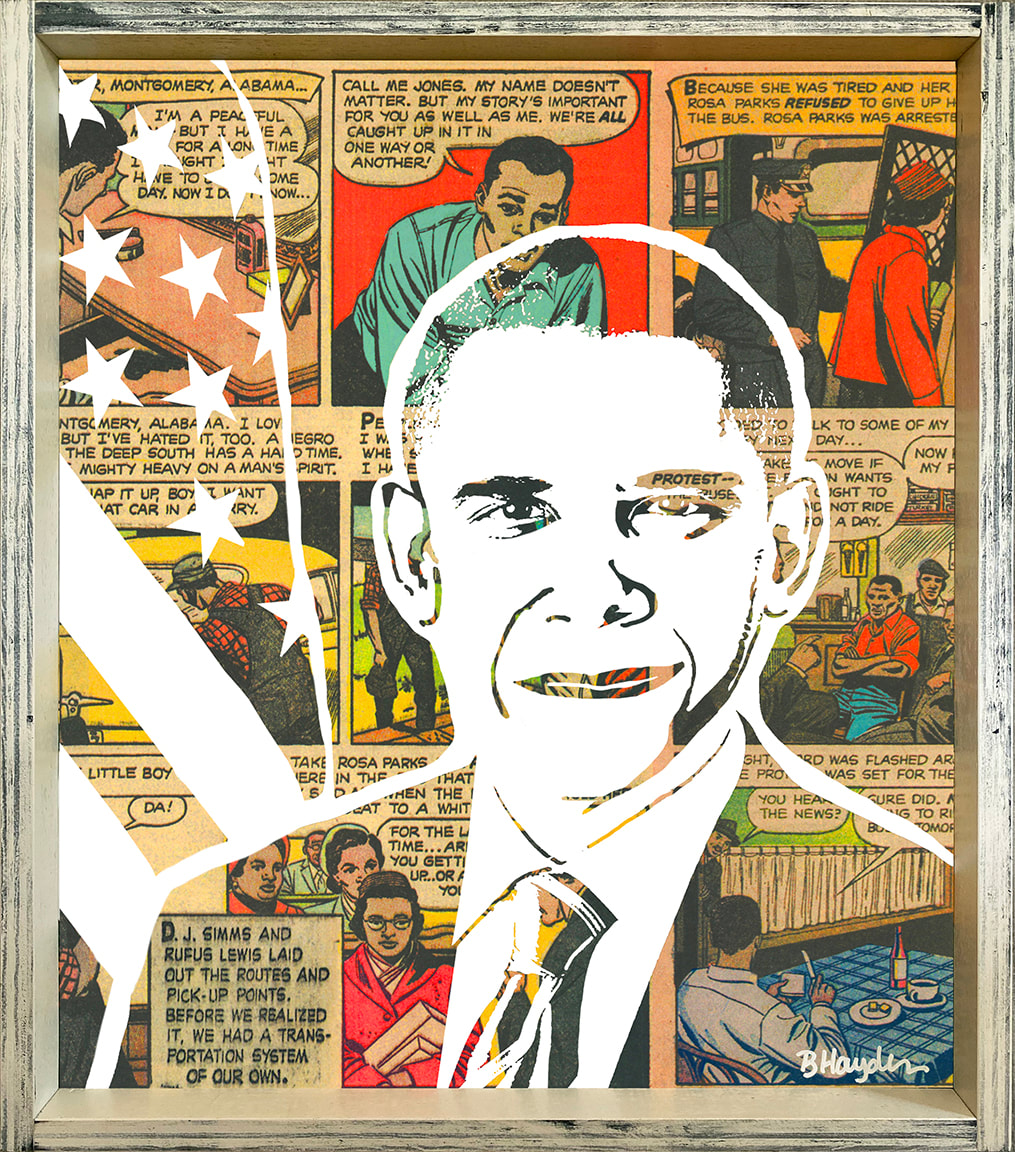 President Barack Obama
SKU:
President Obama. Layering a 1957 civil rights comic with white paint, I use the negative space to create the image. 
Although President Obama was not yet alive for the 1950s civil rights movement, much of the work done during his presidency and after with his Organizing for Action and All on the Line initiatives carries that work into the present day. As such, the use of this civil rights comic as a portrait backdrop seemed fitting. Coordinating the particular content of the comic to this portrait, I incorporated the crowd of people (actually Rosa Parks on the bus!) onto the President's chest since as president, he acted on behalf of all Americans. The word "PROTEST" appeared in the comic so I carefully placed the painting so that it would pop out playfully and as a challenge/invitation from Obama's eyebrow.
Reads beautifully both from across the room and up close. Find new details to discover in it every day!
Made entirely with archival materials so its fresh vibrant colors won't fade or decay; a piece to treasure your whole life.
The piece comes framed and wired, ready to hang.
Mixed media: wood, found objects, acrylic paint
21" wide x 25" high
FLAT RATE SHIPPING $125 (at checkout, choose Small Art Flat Rate option)