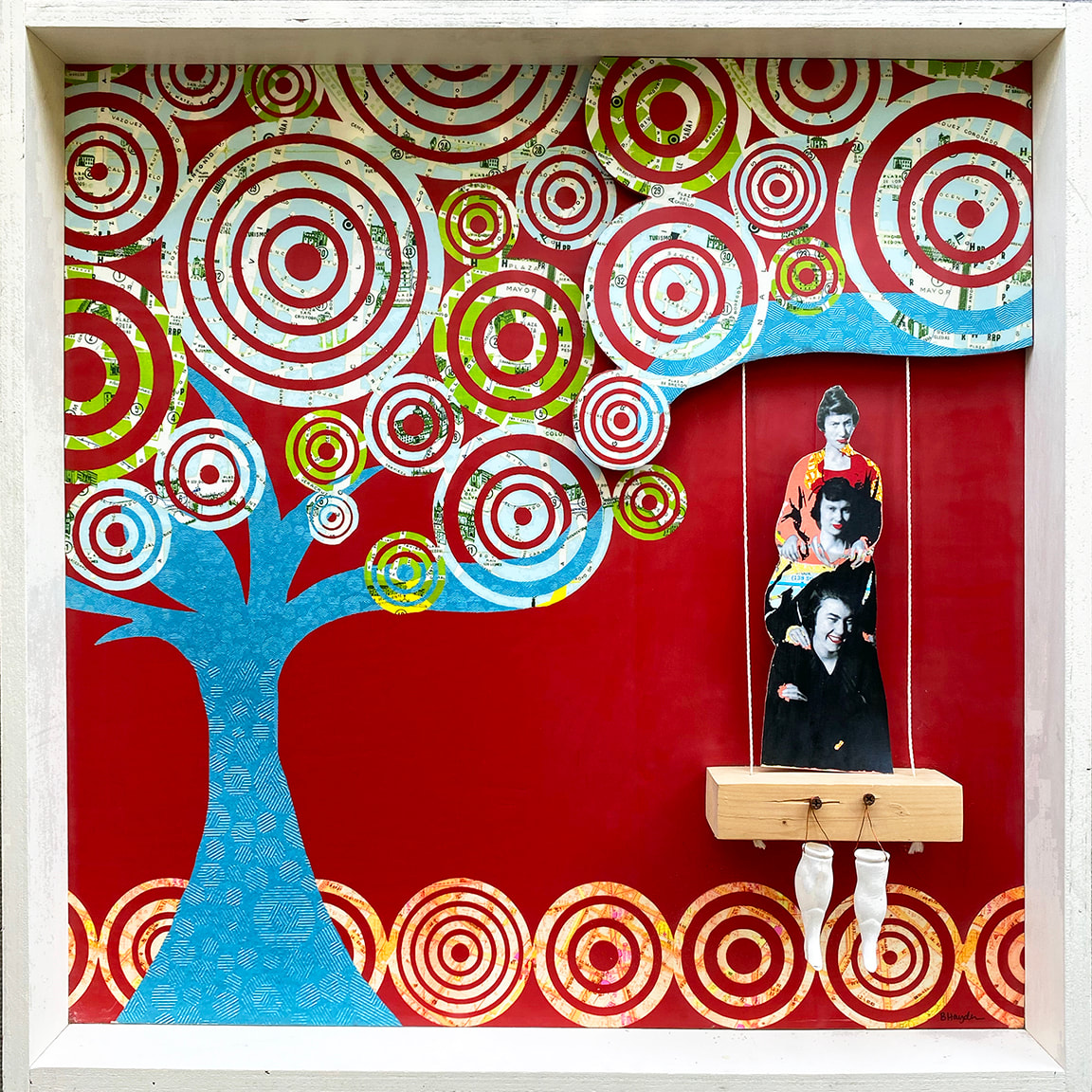 Meet Me at the Tree Swing
SKU:
On Sale
Unavailable
per item
Meet Me at the Tree Swing. Who doesn't fondly remember a tree boasting a swing that practically invites you out loud to come and sit for a minute? Once you sit, you can't resist swinging a bit and as you do, your inner child comes bubbling to the surface. Swinging can bring a smile to anyone's face. 
And that's why I chose this humorous photo of these 3 women to include on the swing. Notice how much the top woman looks like she doesn't want any part of the fun?! The middle woman is neutral but by the time we get to the 3rd woman sitting on the swing, it's all smiles. How do you feel when you swing?!
Reads beautifully both from across the room and up close.
Made entirely with archival materials so its fresh vibrant colors won't fade or decay; a piece to treasure your whole life.
The piece comes framed and wired, ready to hang.
Mixed media: wood, acrylic paint, paper, vintage ephemera, twine, porcelain doll legs, encaustic beeswax
28 x 28 with a 4" deep wood frame. 
FLAT RATE SHIPPING $300 (at checkout, choose Medium Art Flat Rate option)