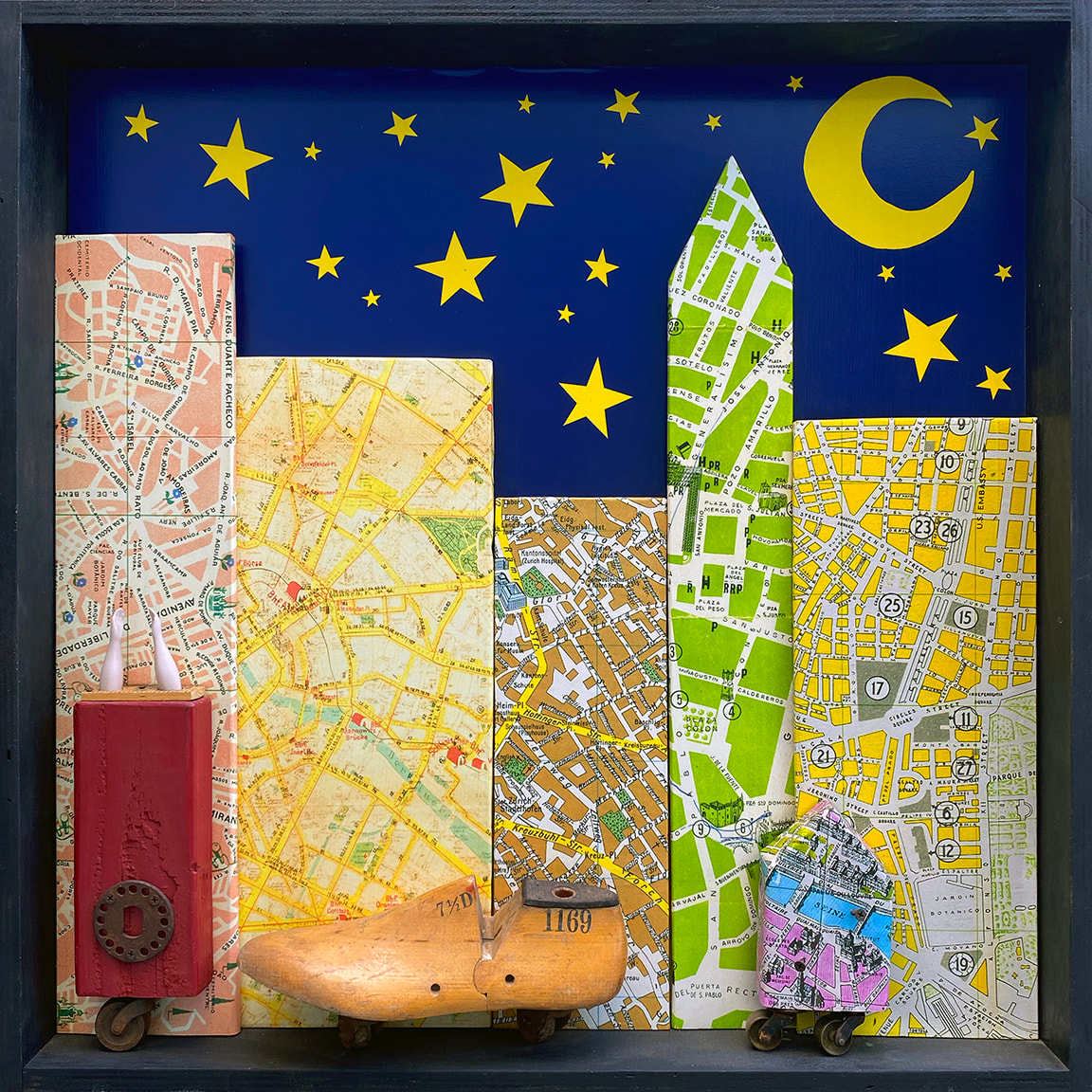 City Life
SKU:
On Sale
Unavailable
per item
City Life. In this piece, I attempted to capture the energy of the city with its high level activity and the rather unusual and interesting characters it attracts. Each of the buildings are 3d and wrapped with vintage maps of international cities such as Vienna, Berlin, Paris, Madrid.
Reads beautifully both from across the room and up close.
Made entirely with archival materials so its fresh vibrant colors won't fade or decay; a piece to treasure your whole life.
The piece comes framed and wired, ready to hang.
Mixed media: wood, acrylic paint, paper, vintage ephemera, found objects
30 x 30" with a 4" deep wood frame. 
FLAT RATE SHIPPING $430 (at checkout, choose Large Art Flat Rate option)