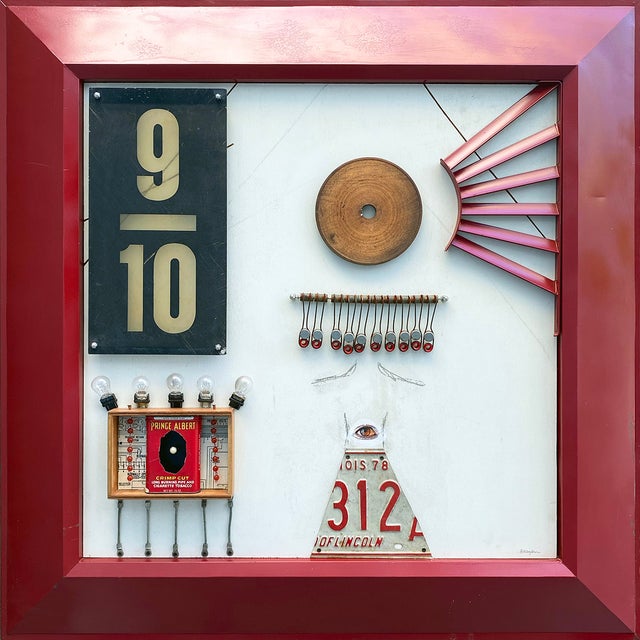 Mom and Me
SKU:
On Sale
Unavailable
per item
Mom and Me. It's often difficult to put into words the relationship between mother and daughter - sweet and loving, fraught with friction, but most easily described as "complex." So it is with this piece - many facets explored and just as many interpretations of them.
Reads beautifully both from across the room and up close.
Made entirely with archival materials so its fresh vibrant colors won't fade or decay; a piece to treasure your whole life.
The piece comes framed and ready to hang.
Mixed media: wood, acrylic paint, vintage ephemera, found objects.
36 x 36" with a metal frame. 
FLAT RATE SHIPPING $430 (at checkout, choose Large Art Flat Rate option)