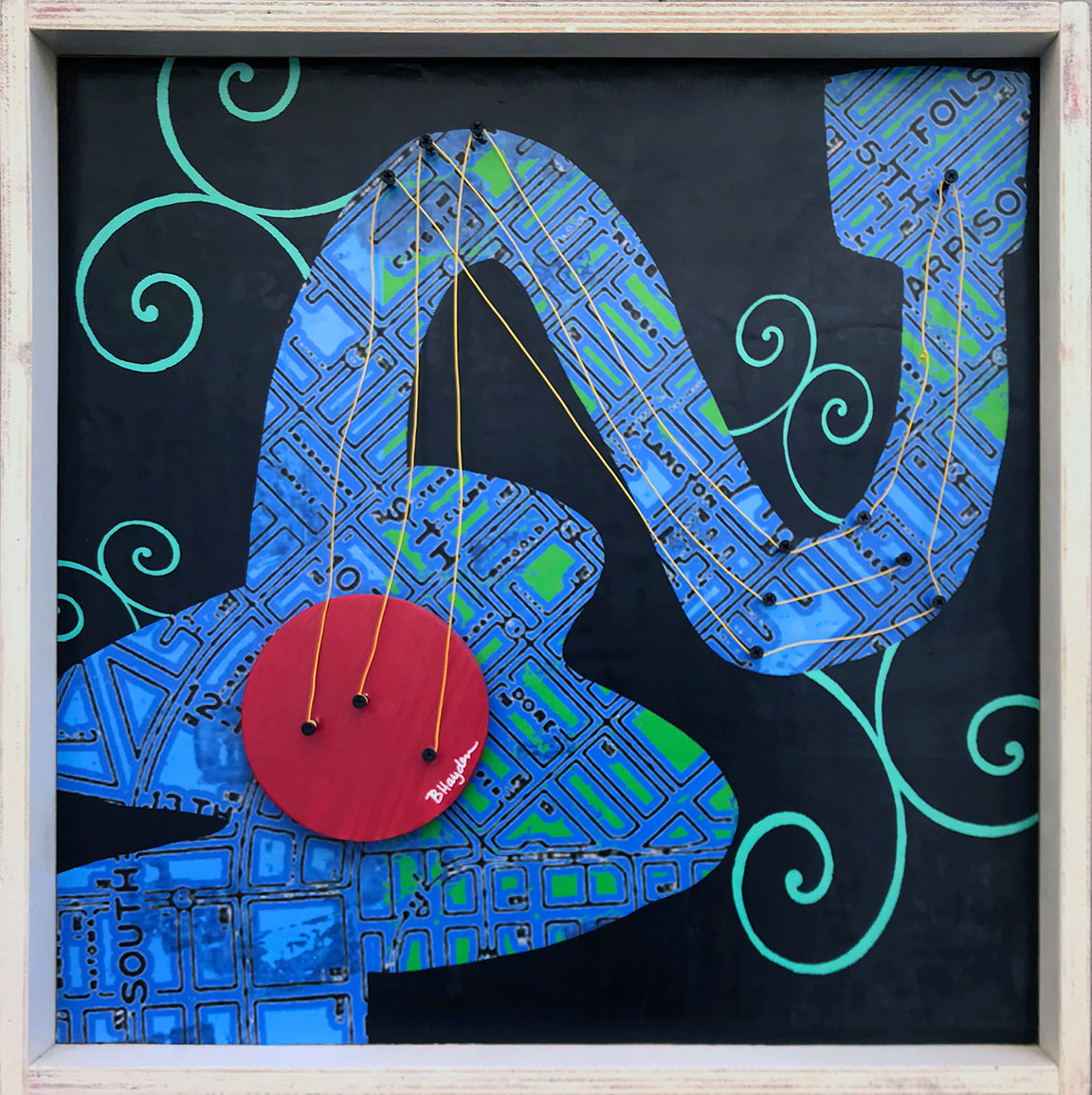 Freestyle Guitar
SKU:
On Sale
Unavailable
per item
Freestyle Guitar.
Reads beautifully both from across the room and up close. Find new details to discover in it every day!
Made entirely with archival materials so its fresh vibrant colors won't fade or decay; a piece to treasure your whole life.
The piece comes framed and wired, ready to hang.
Mixed media: wood, vintage map of San Francisco, acrylic paint, encaustic beeswax, found objects.
25" wide x 25" high
FLAT RATE SHIPPING $125 (at checkout, choose Small Art Flat Rate option)