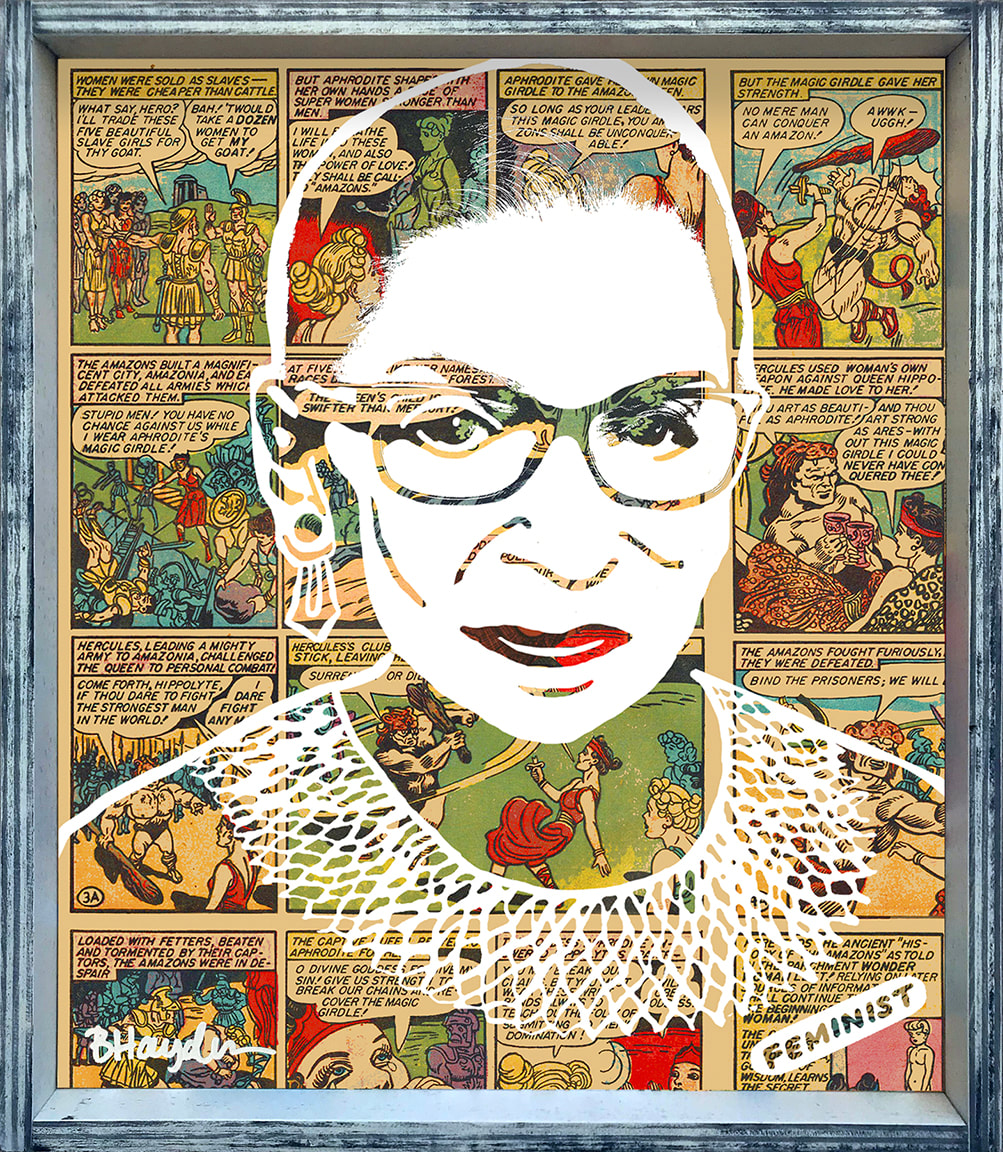 RBG 2
SKU:
RBG (2nd edition). This new RBG design was already underway as part of a new Feminist Heroes group I hope to unveil next month. Upon hearing of her passing on Friday, I spent the entire day Saturday completing the piece. After the emotional upheaval Friday night, it was lovely to spend the day in peaceful connection with her this way. 
In this piece, I portrayed Ruth as she looked in these most recent years, "aged and saged" as one of my friends says. You'll notice she has a stern, very direct look on her face. This is the look I imagine she would give to each of us as she tells us not to give up hope at her passing, but to continue the fight just as she always has. 
The background comic for this piece is the #1 issue of the 1941 Wonder Woman comic. I chose this comic to honor the legendary legal warrior and feminist super hero that RGB was. Even though she was not an Amazon in stature like Wonder Woman, her feats were of the greatest Amazonian stature possible. Layering the 1941 Wonder Woman comics with white acrylic paint, I use negative space to make the image.
Reads beautifully both from across the room and up close. Find new details to discover in it every day.
Made entirely with archival materials so its fresh vibrant colors won't fade or decay; a piece to treasure your whole life.
The piece comes framed and wired, ready to hang.
Mixed media: wood, ephemera, acrylic paint
21" wide x 25" high
FLAT RATE SHIPPING $125 (at checkout, choose Small Art Flat Rate option)