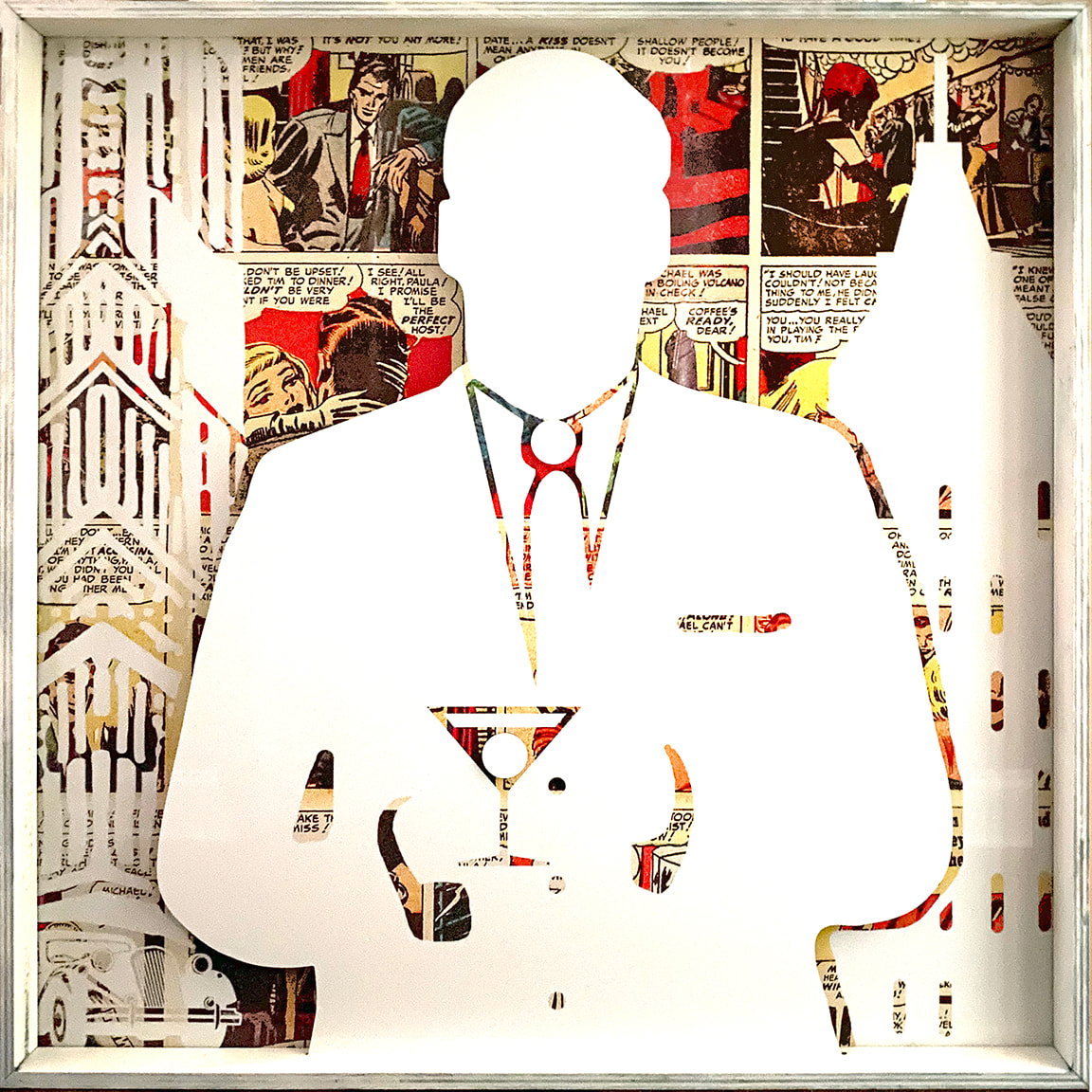 Martini Time (Extra Large - 3d)
SKU:
On Sale
Unavailable
per item
Martini Time. Layering 1960s romance comics with white paint, I use negative space to make retro images. Throughout the series, I explore the psychological complexity & beauty of modern day relationships. The comics represent the backstory that we all bring to each of our relationships and the negative space symbolizes assumptions & projections that form the outlines of our relationships.
This extra large 4'x 4' 3-dimensional version of the smaller Martini Time makes this a true statement piece! The martini man is floated off the background about 1/2" and the olive in his martini and knot on his tie are floated an additional 1/8" off of him. I adore the way the 3-dimensionality causes him to pop out of the cityscape behind.
Reads beautifully both from across the room and up close. Find new details to discover in it every day!
Made entirely with archival materials so its fresh vibrant colors won't fade or decay; a piece to treasure your whole life.
The piece comes framed and wired, ready to hang.
Mixed media: wood, found objects, acrylic paint
4w' x 4h' with 3" deep wood frame.
1/2 PRICE FLAT RATE SHIPPING $350 (Regularly $700. At checkout, choose 1/2 Price XL Art Flat Rate option)