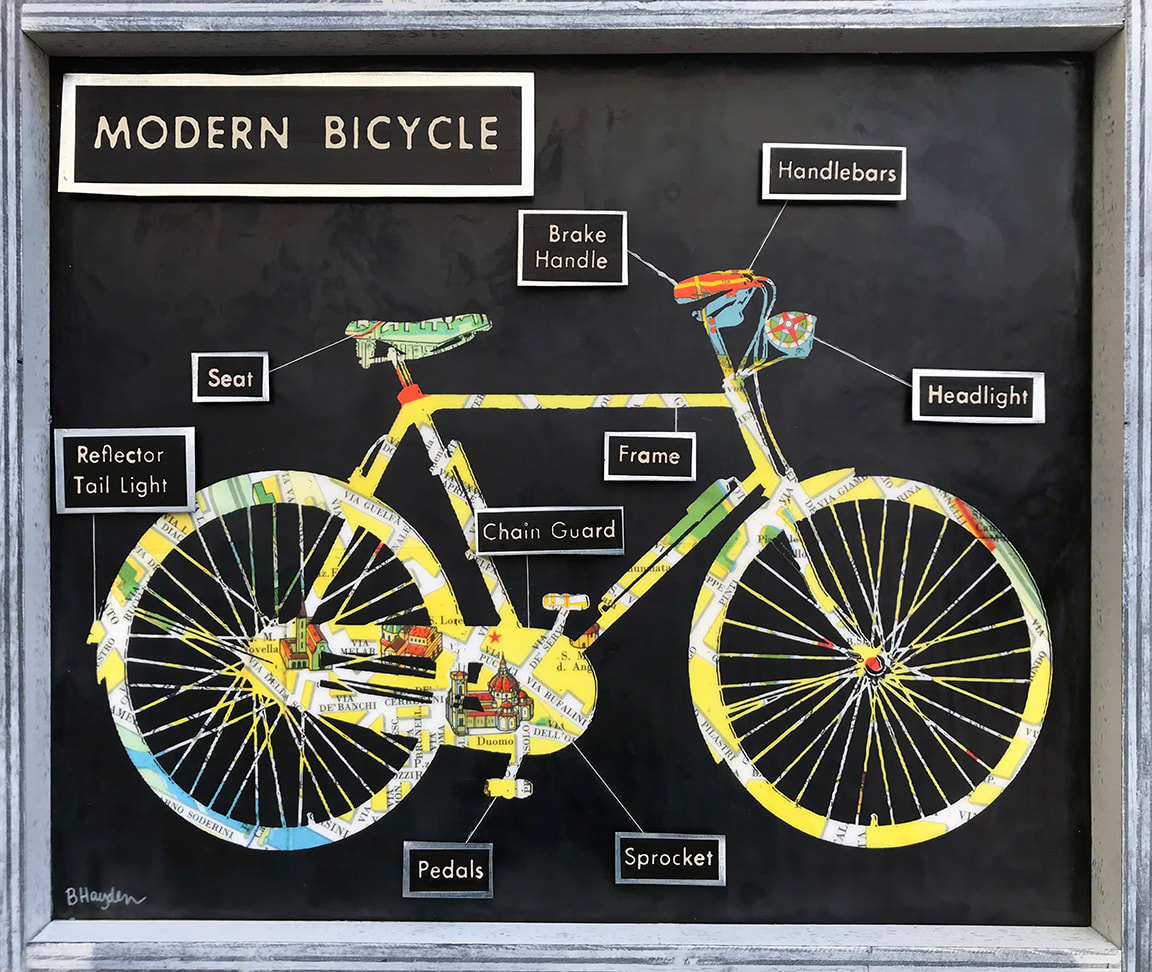 Modern Bicycle (yellow)
SKU:
On Sale
Unavailable
per item
Modern Bicycle.
I've cut the shape of a bicycle out of a vintage map of 1950's Florence, Italy and glued it onto a wood background that I painted black. The entire piece is covered in encaustic beeswax and the parts of the "modern bike" are labeled with metal and paper.
Reads beautifully both from across the room and up close.
Made entirely with archival materials so its fresh vibrant colors won't fade or decay; a piece to treasure your whole life.
The piece comes framed and wired, ready to hang.
Mixed media: wood, acrylic paint, vintage map, metal, encaustic beeswax
25" wide x 21" high
FLAT RATE SHIPPING $90 (at checkout, choose Small Art Flat Rate option)