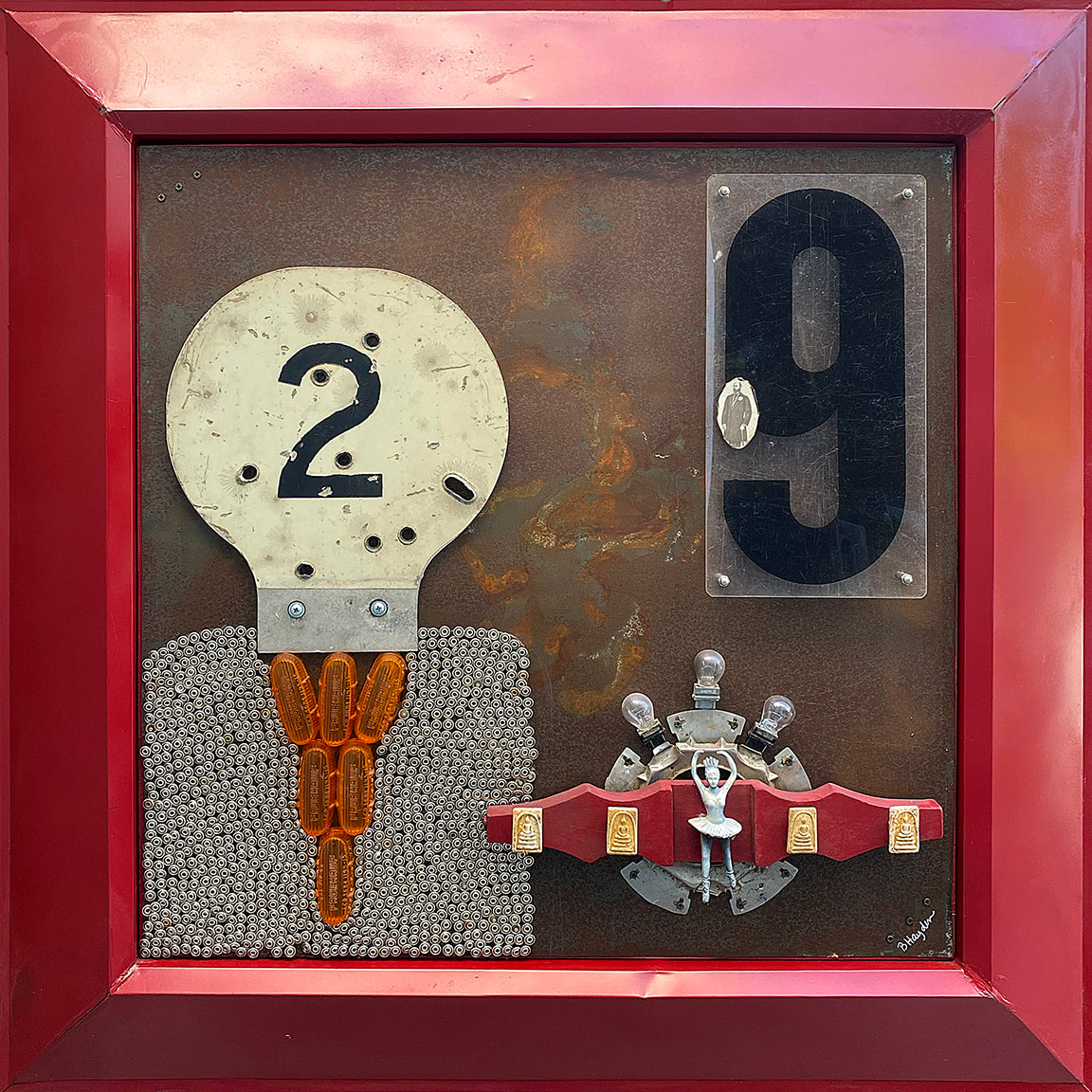 Daddy's Girl
SKU:
On Sale
Unavailable
per item
Daddy's Girl.
Reads beautifully both from across the room and up close.
Made entirely with archival materials so its fresh vibrant colors won't fade or decay; a piece to treasure your whole life.
The piece comes framed and ready to hang.
Mixed media: wood, metal, acrylic paint, found objects.
36 x 36" with a metal frame. 
FLAT RATE SHIPPING $430 (at checkout, choose Large Art Flat Rate option)